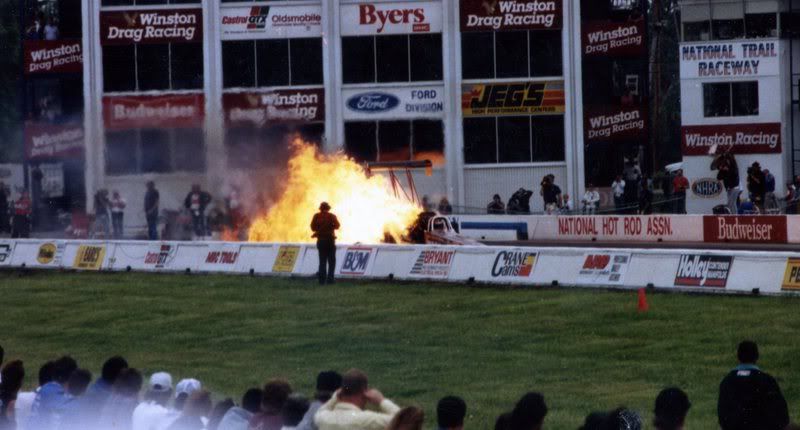 I took this when I was 15 I think. This shot was nothing but luck considering how fast nitromethane burns (and they ran 100% nitro back then)...the explosion was visible for literally about a second.
That's Joe Amato at National Trail Raceway outside of Columbus, Ohio. Years later I designed the staircases in his house and he autographed the enlargement I had done of the picture.
I got to hang out in the hospitality area in his pit that year and eat dried out hamburgers.
My boss' kid got a fried piston out of his engine.